28 November 2015 - 14 February 2016

State Library of Queensland
Brisbane, Australia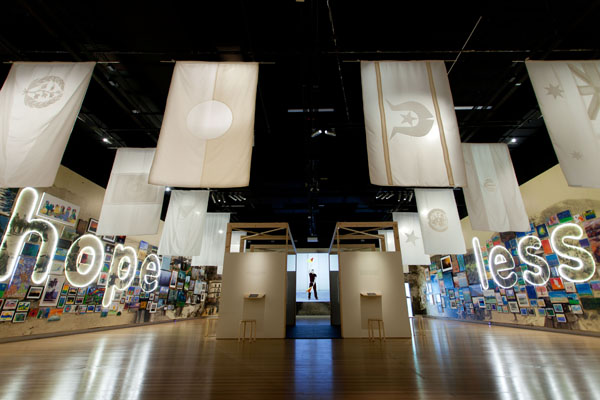 At peacetime, but against a backdrop of growing global conflict, Peace and Quiet revealed the contradictory and contested nature of peace through a collection of perspectives and gestures from South-East Queenslanders situated on the borders of unrest.

Led by Elizabeth Woods and Kevin Leong, Peace and Quiet is a series of six projects, produced in partnership with the State Library of Queensland, as collaborations with members of the public, artists, community and interest groups.
White on White
Peaceful protest
Words are All I Have - with Beth Jackson and Louis Lim
Peaceful Landscapes
White-Out
More details about the individual projects will be added in the future. In the interim, more information is available from the State Library of Queensland web site.